INCREASE
Production capacity and efficiency
Deburring process quality and control
ENSURE
Process accuracy from part to part
Safety in deburring operations
AVOID
Manual operator mistakes
Defects, non-conformities, and scraps
We supply Plug&Play Robotic Deburring Cell MillingCAB with dedicated CAD-CAM software to perform full deburring of hydraulic manifolds in order to remove burrs and defects inside internal cross-drilled holes and hollows and, if required, external burrs.
User- friendly software that allows the user to create a full cycle robotic program with an intuitive graphic interface. Full cycle simulation before its execution is possible off-line.
Full machining/deburring cycle from only one placement
Touch probing for exact workpiece alignment
Automatic tool change and preset for wear control
Possibility to be integrated with other robots
Industry 4.0 ready
Download brochure
No robot-specific programming skills are required.
Easily operated and programmable system.
The CAD-CAM program system is based on graphic interface that manages all movements, singularities and tool changes.
Postprocessor dedicated to application, self-compiling.
Automatic part program transfer to robot for production start.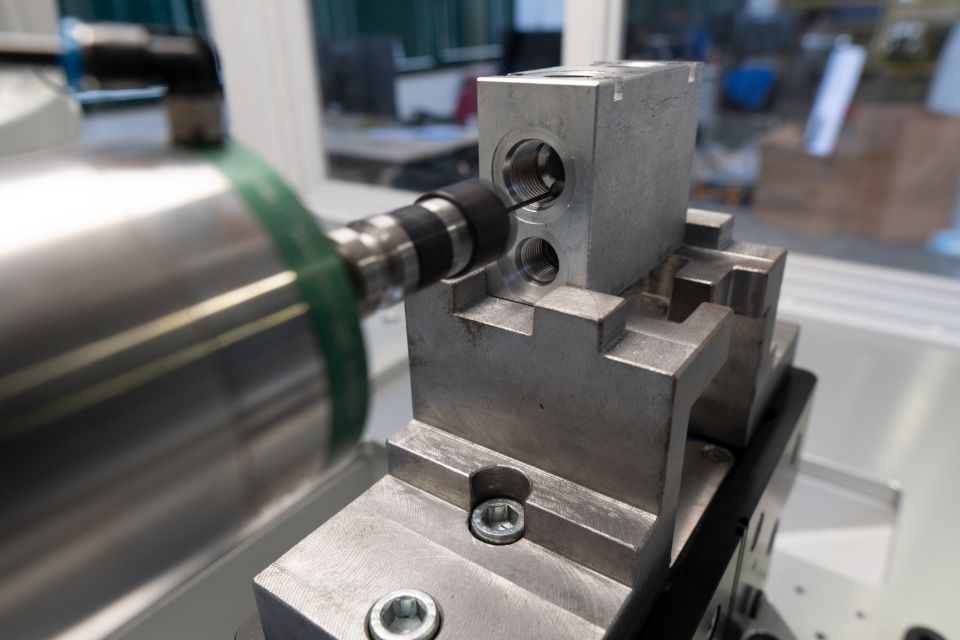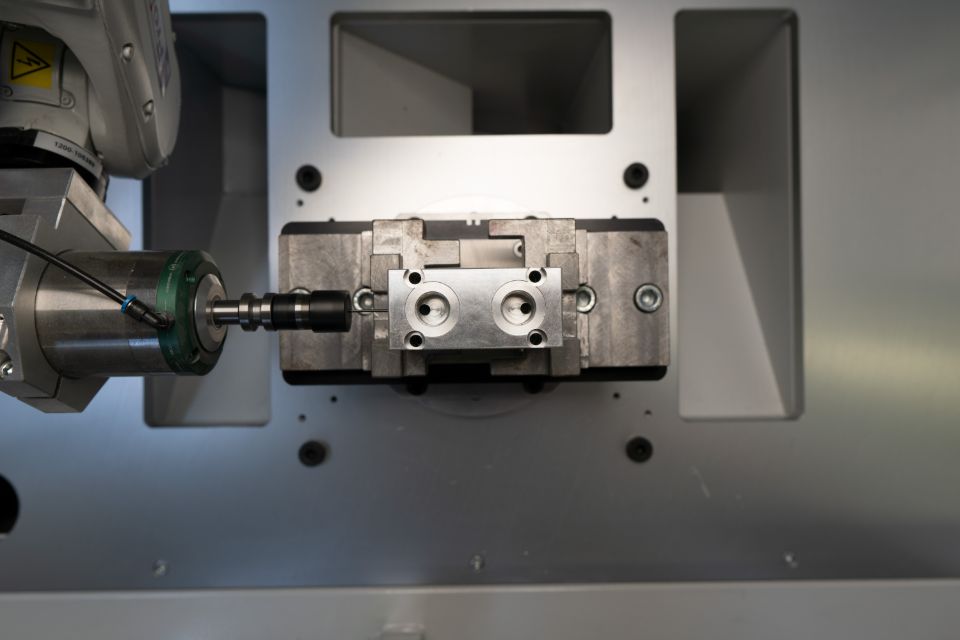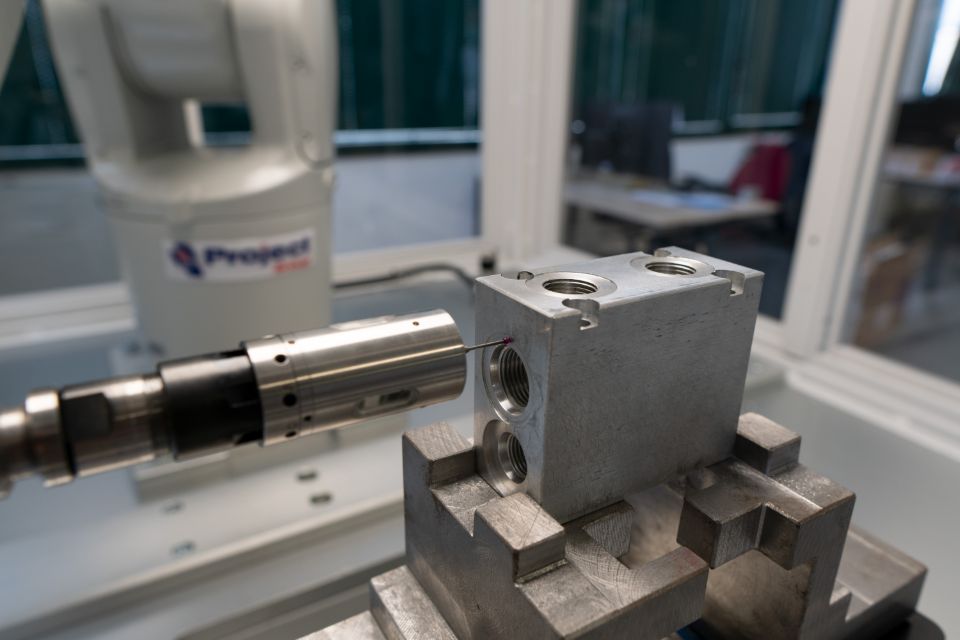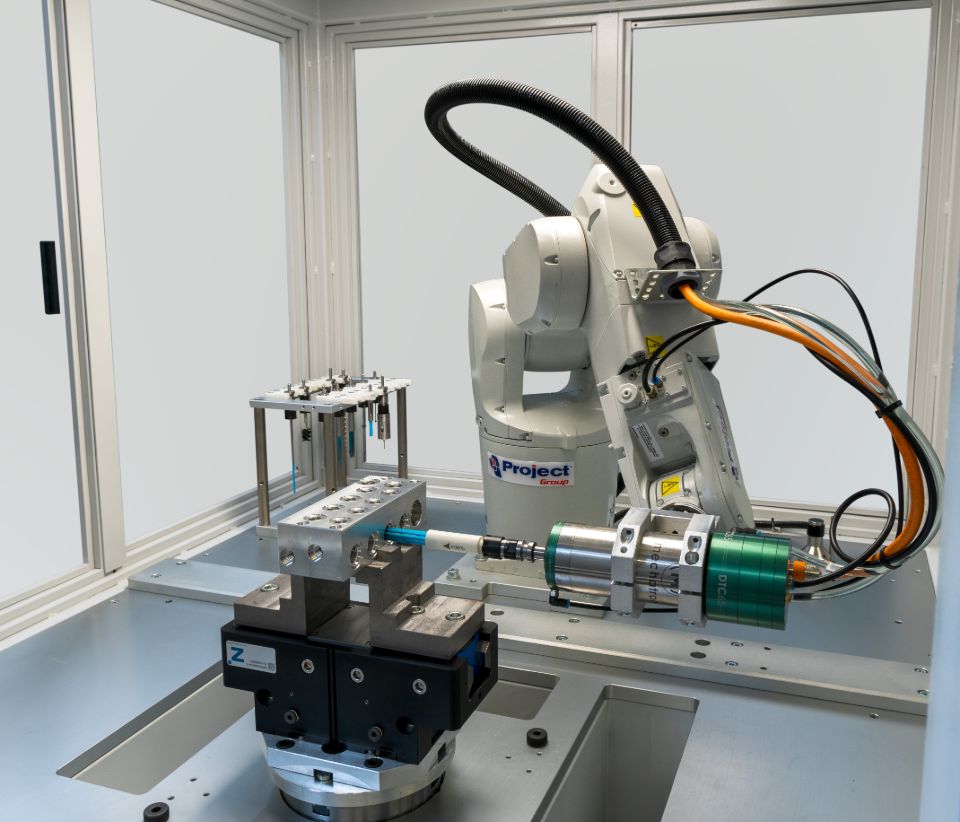 For further information and request for quote please contact us.