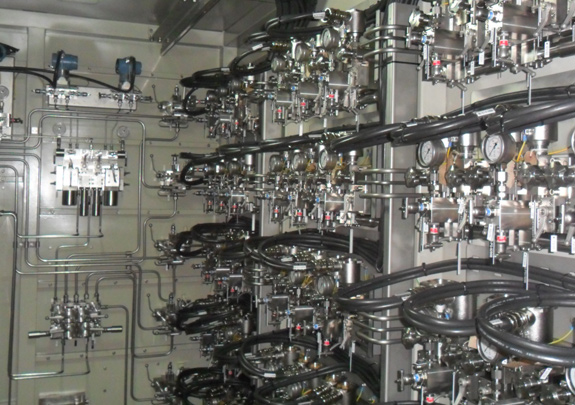 INSTALLATION FOR ALL ZONES CLASSIFIED BY ATEX
Project Group services a wide range of plants, including some in which there may be a danger of explosion. Such plants are classified in Europe according to ATEX directives.
Project Group is able to design and build systems which meet all requirements specified by ATEX. The best solutions are designed and manufactured according to customer requirements, including fully ATEX -compliant systems (with explosion-proof boxes, increased safety boxes, pressurized panels, controlled atmosphere environments, etc.), as well as mixed solutions (with control panels in non-classified environments and ATEX solutions for utilities and controls installed in classified environments).
These systems are installed mainly in industrial environments, but in some cases also in extreme climatic conditions from -60 to +50 ºC.